Banks & Financial Institutions



Handling money is a regular part of daily life, and the life of any currency is transfer from one person to the next. In centers of commerce, bacteria gather over a short period of time as people come and go through daily visits.
Teller stations, keyboards, ATM machines, and especially money are covered with thousands of germs. We take care of all of the well known "hot spots" for germs and prioritize these in order to keep a clean environment.
Our Services Include:

▶ Cleaning of the entrance door glass ▶ Cleaning and disinfecting teller counter tops ▶ Maintenance for flooring▶ General cleaning for all offices, lobbies, waiting areas, break rooms ▶ Office and cubicle cleaning including phones ▶ Shampooing carpets using various techniques or as preferred by the client ▶ Cleaning of break rooms especially, microwaves, refrigerators, and coffee makers ▶Dusting and wiping display cases and kiosks ▶ ATM cleaning ▶ Disinfecting of bathrooms and urinals ▶ Provisioning of all general lavatory supplies ▶ Special event clean-up
Our employees undergo quality control checks that includes documented procedures and background screening. They are trained to understand the key processes in entering to clean a bank to ensure no unwanted time is taken away from errors such as not following proper security protocols.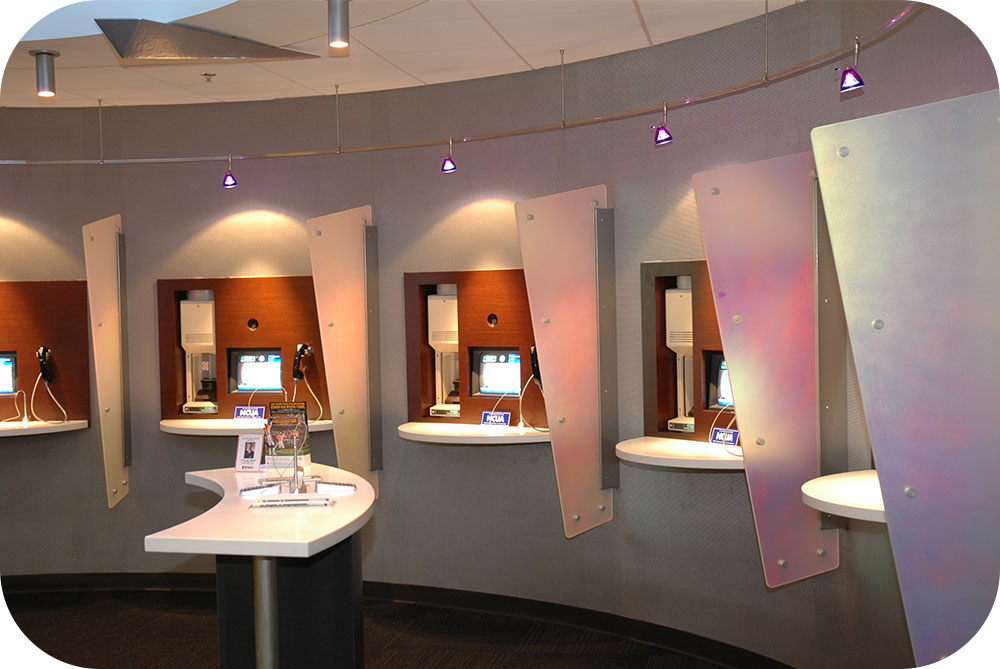 Why Choose Us?
Consistency-

We recognize that the areas of your building have to be cleaned and sanitized in a manner that must be consistent day after day, month after month, and year after year. Our employee standard has created a culture in our company of professional workers that have the training and professional appearance needed to bring the best out of your facility!

Reliability & Scalability of Service-

In business, we realize that things can change at a moment's notice. Our 24/7 service gives you the flexibility to have on demand service for your company events and the rapid changes in the floor traffic of your building.

Quality-

From our training requirements to monitoring our performance in maintaining strict quality control processes, we feel we hold the necessary experience and expertise to accommodate any job.