Fitness Center & Gym Cleaning
Own a fitness center, gym or sports club that needs daily cleaning services? Thousands of residents frequent fitness centers on a daily basis and this has the potential to create extremely unappealing, unsanitary conditions which include:
▶ Unpleasant Odors ▶ Dirty Equipment ▶Unclean Restrooms/Locker Rooms ▶ Dirty Floors ▶ Spills/Stains on floor/carpet ▶ Dusty Surfaces
Our staff can develop a cleaning program that will fit your sports club's budget and maintain a high level of cleanliness that will keep your customers coming back. Contact us today to inquire more about our fitness center cleaning services.
Take a peak at some of our cleaning checklists for Fitness Centers:
Workout/Cardio Equipment
▶ Wipe workout machines with organic cleaners ▶ Clean surfaces of areas that see heavy usage of exercise such as treadmill Ramps, Pedals, etc.)
Weight Equipment
▶ Ensure weight equipment is kept dust free ▶ Wipe-Down Equipment with Eco-Friendly Cleaner
Office/Administrative Area
▶ Removal of dust from conference tables, chairs, fesks, furniture. Also includes the removal of dust from smaller items such as picture frames, cabinets, tophies, window sills, etc. ▶ Clean Conference Tables and Chairs with organic cleaner▶ Clean the display of computer LCDs or CRT monitors with Glass Cleaner▶ Disinfection of all common surfaces, phones, light, printers/fax machines, switches, and doorknobs▶ Emptying trash cans▶ Mop Floors with Microfiber Mop using a neutral ph finisher that won't harm finishes▶ Vacuum All Floors with HEPA vacuum
Restrooms/LockerRooms
▶ Clean And Disinfect toilets and urinals▶ Clean And Disinfect Sink, Counters, Fixtures▶ Clean, disinfect and Polish Mirrors▶ Clean Shower Areas▶ Dust Furnishings▶ Sweep Floors▶ Wet Mop Floors with Disinfectant▶ Mop Floors with Peroxide Solution
Hallways/Corridors/Stairs
▶ Clean railings, handles, and door knobs with disinfectant▶ Dust frames, ledges, crevices and any switches in place such as fire alarms▶ Empting Trash cans▶ Spot Sweep Floors▶ Vacuum floors with HEPA vacuum▶ Wet Mop Floors with neutral ph finisher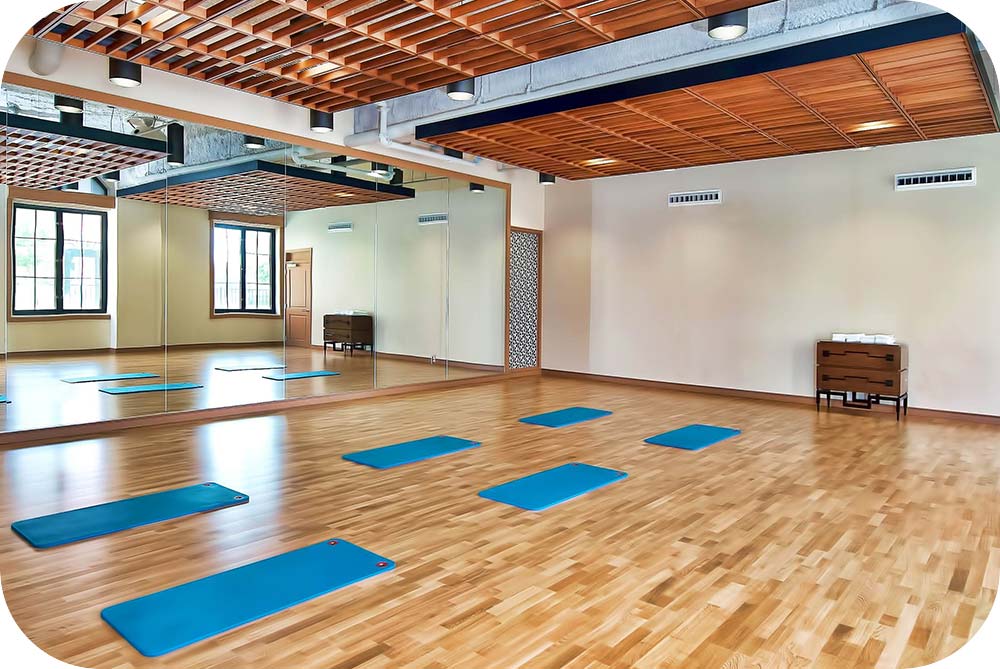 Why Choose Us?
Consistency-

We recognize that the areas of your building have to be cleaned and sanitized in a manner that must be consistent day after day, month after month, and year after year. Our employee standard has created a culture in our company of professional workers that have the training and professional appearance needed to bring the best out of your facility!

Reliability & Scalability of Service-

In business, we realize that things can change at a moment's notice. Our 24/7 service gives you the flexibility to have on demand service for your company events and the rapid changes in the floor traffic of your building.

Quality-

From our training requirements to monitoring our performance in maintaining strict quality control processes, we feel we hold the necessary experience and expertise to accommodate any job.